ADGREEN
This permeable tape is very resistant and permanent for the assembly of the nidagreen. Its synthetic rubber adhesive side allows a perfect connection of the honeycomb panels.
This adhesive are sold in rolls of 50m x 100mm.
Product-related applications
Need to cover your terrace or that of your balcony in an available green space without giving it additional maintenance?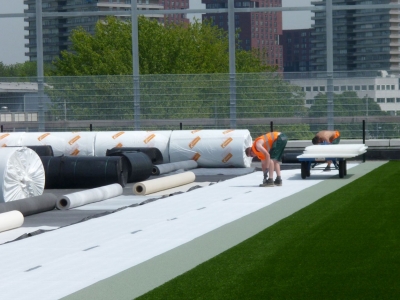 An alternative solution, under construction or under renovation, nidasport is a light and draining honeycomb plate that allows rapid implementation of sports fields.