GEOFLOW
Three-dimensional HDPE grid with very high horizontal drainage capacity.
Two wires crossed at 60 °.
Thermo-bonded needle-punched underside geotextile on 1 side.
Landscaping applications:
This grid is suitable for nidagreen and nidasport honeycomb panels. Used on a waterproof slab, the three-dimensional grid allows horizontal drainage of rainwater under the alveolar plates
Rainwater management applications:
This grid is used above the nidaplast / nidaflow honeycomb blocks, this three-dimensional grid allows air evacuation during tanks filling.
Roll of 50 m x 2 m - thickness 4 mm
Product-related applications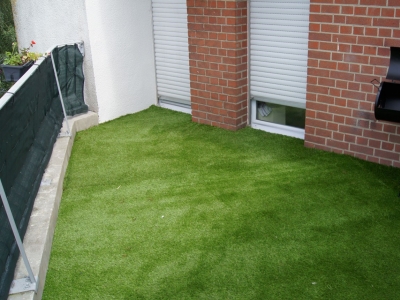 Need to cover your terrace or that of your balcony in an available green space without giving it additional maintenance?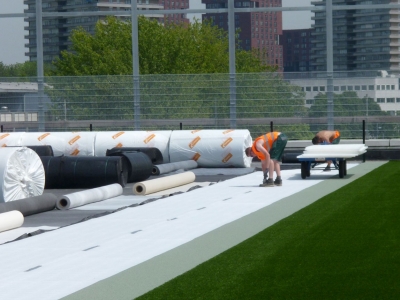 An alternative solution, under construction or under renovation, nidasport is a light and draining honeycomb plate that allows rapid implementation of sports fields.